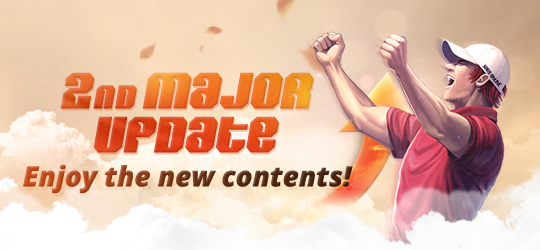 Dear SOmmunity,

Welcome to our new content: Honor Class!
Details regarding the Honor Class can be found below:

◈ Honor Class Management and Benefits

> Joining or Inviting to Honor Class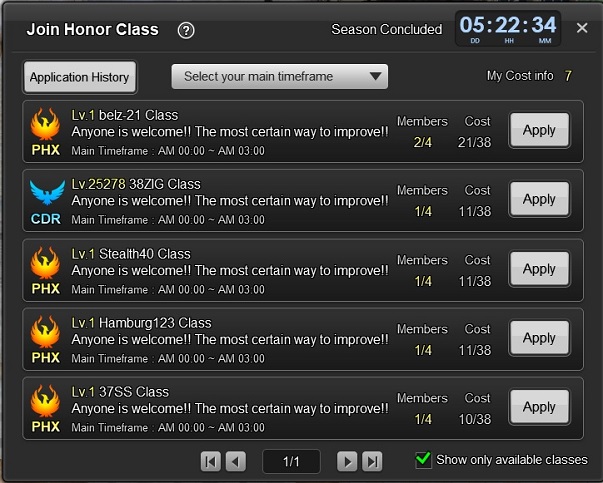 - If you are a Senior or above, you can use the 'Honor Class Board' through NPC Grace Vela.
- You can apply to your desired Honor Class by clicking on the Apply button from the board.
- You cannot apply to Classes that are already full or the total cost exceeds 38.

> Application History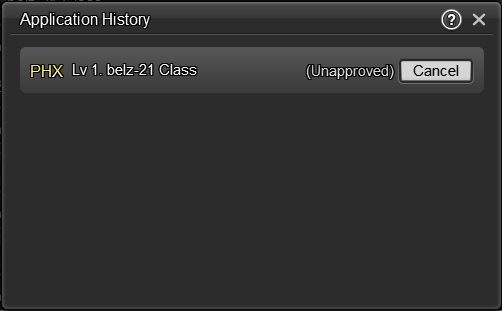 - You can see which Honor Class you have applied to through the Class Application List.
- You can apply up to 5 different Classes at the same time.
- If you have already applied to 5 different Classes, you need to cancel or delete the Class you have applied to in order to apply for a different Class.
- You cannot re-apply to a Class that have already refused your application.

> Honor Class Invitation
- You can invite a member to your Honor Class by right-clicking the desired character.
- You cannot join another Honor Class for 24 hours once you leave the previous Honor Class.
- You cannot add another member to your Honor Class for 24 hours once you drop a previous member.
- If you have been rejected to join an Honor Class, you cannot re-apply for the same Class again.
- You can also apply to be part of the Honor Class by right-clicking a Master character. You will automatically be added to the application list of that Honor Class.

▼Class Invitation of a Master ▼ Class Application of a Disciple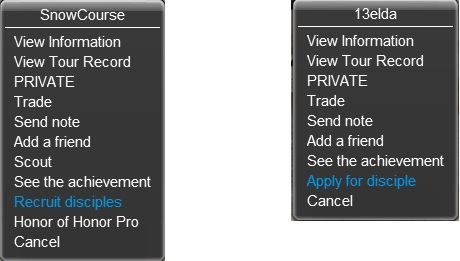 > Honor Class Management Menu for Masters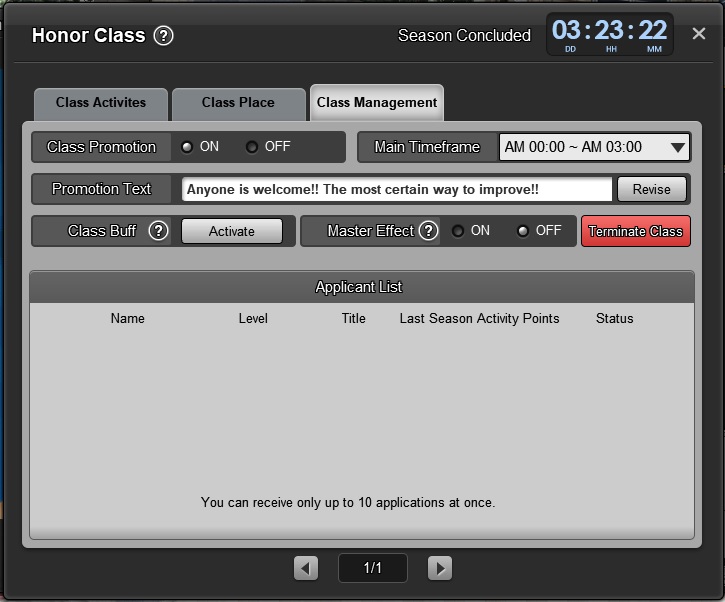 - This menu can only be seen by the Master. The disciples do not have access to this menu.
- The Master Effect that is visible above the character name differs per Class rank and can be turned ON/OFF.
- You can accept or decline applications from this menu.
- If you decline an application, additional applications from the declined character will be automatically declined.
- You can terminate the Class through this menu.
- Once you choose to terminate the Class, the Class will be terminated after 48 hours. You can cancel the termination process within 48 hours.

> Class Buff
- Masters can activate the [Class Buff] that lets Class members earn additional EXP through the management tab.
- The Class buff can only be activated once the Class consists of 4 members.
- The bonus amount differs depending on the Class Rank.

| | | | |
| --- | --- | --- | --- |
| Rank | Place | Buff | Exclusive Costume |
| Phoenix | 1st ~ 10th | Additional 12% EXP when rounding with Class members | Pheonix Rank Exclusive Costume |
| Ostrich | 11th ~ 20th | Additional 8% EXP when rounding with Class members | X |
| Condor | The remaining | Additional 4% EXP when rounding with Class members | X |
*The buff will be added to EXP Happy Course buffs.
* The Class Buff only applies to Class members.
* The Class Buff can be activated only once per day, and lasts for 3 hours.

> Class Place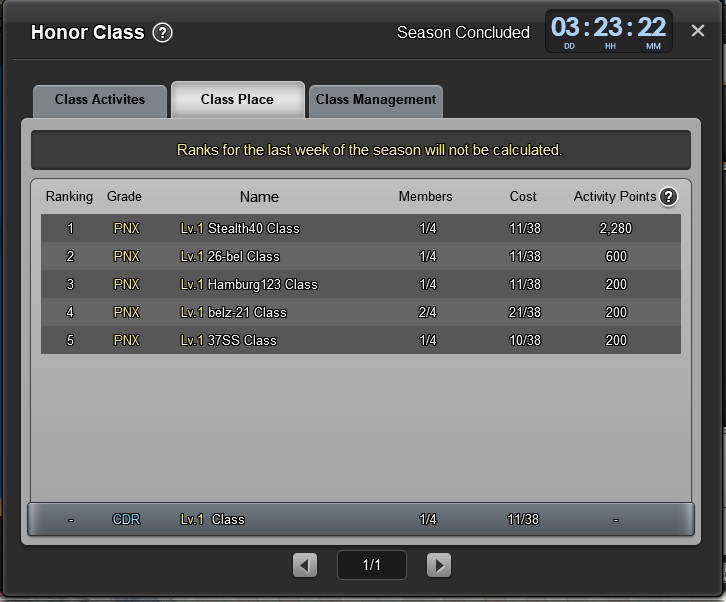 - The Class Placement can be increased by accumulating Activity Points.
- Rank evaluation takes place once per week. The Class Placement upon the Rank evaluation will determine the Class Rank for the next week.
- If there is a member who leaves or becomes dropped from the class, the Activity Points earned by that member will not count towards the placement.
- The Placement will refresh every 1 hour.

> Placement Calculation

Points
Description
This Week's Points
Sum of each member's accumulated Activity Points (Login Points + Rounding Points)
This will be reset after the Rank Evaluation
Season Points
Total sum of accumulated Activity Points throughout the Season
Placement Points
* For the first week, this will be "This Week's Points"
* 20% of last week's points + This Week's Points
- Once the Rank Evaluation is done, only 20% of the previous week's points will be visible in the Class Place tab.
- 20% of the Activity Points after the Rank Evaluation + This Week's Activity points will be visible in the Class Place tab until the next Rank Evaluation.
- Once the final Rank Evaluation of the season is over, the Class Placement will not be calculated for the last week.

> Phoenix Rank Exclusive Costume
- Members of Phoenix Rank Classes can receive an exclusive Phoenix Rank Costume from NPC Grace Vela.
- The color of the costumes differ depending on the Class Placement within Phoenix Rank.
- The Exclusive Costume is a fixed-term item. The term of use depends on the date of the next Rank Evaluation, not the time when you pick up the costume.
EX) If the next Rank Evaluation is on November 30th and you pick up the costume on November 25th, the Costume can be used for only 5 days upon receiving it.

> Honor Class Exclusive Chat
- You can choose the Honor Class option from chat settings and filters.
- Talk with your Honor Class members through chat!

We hope you enjoy the contents!

Best,
Your Shot Online Team