Dear SOmmunity,

We have arrived with a guide to one of our new contents that was updated in April: Selection Box.
Please refer below for details regarding the new content:
** The images are to provide a guide. The actual content of the box will be costumes

Selection Box System
** The Selection Box contains all types of costumes that have been released until now. New costumes will also be added to the box.

> How to receive the Selection Box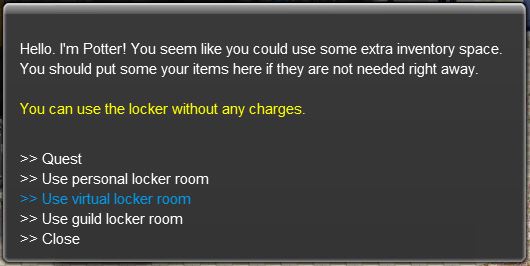 - Visit the Web Item Mall and purchase the Costume Selection Box. The Costume Selection Box can be collected from the Virtual Locker from NPC Potter to your inventory.

> How to use the Selection Box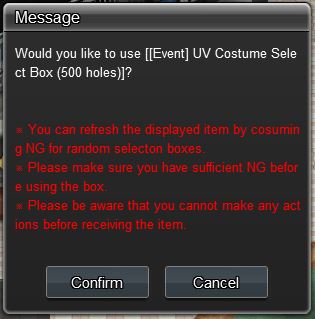 - You will receive a confirmation pop-up message once attempting to use the box.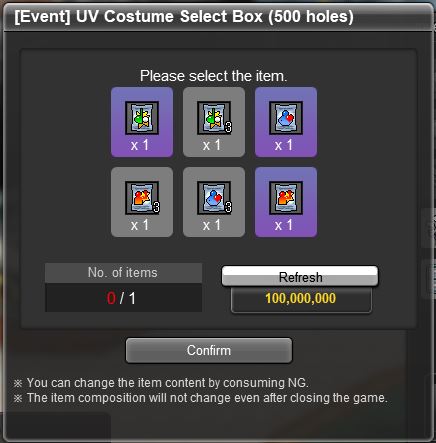 - After proceeding to use the box, you will find the list of selectable costumes within the box.
- You can find the item description by hovering your mouse over the item image.
- If you do not wish to choose any item from the provided list, click on the "refresh" button to receive a new list of items to choose from.
- If you do not choose any items from the box and forcefully close the game, once you re-connect to the game the above selection window will automatically re-appear.
- You cannot close the selection window unless you choose an item so please be aware.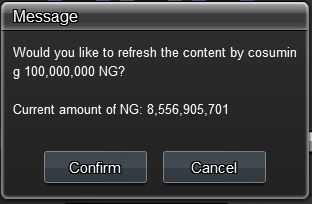 - Once clicking on "refresh" you will receive the above pop-up window. If you wish to proceed on refreshing, please click on the "OK" button, and if not, please click on the "Cancel" button.
- The refresh fee may differ depending on the box, and the fee may increase along with the number of refresh attempts.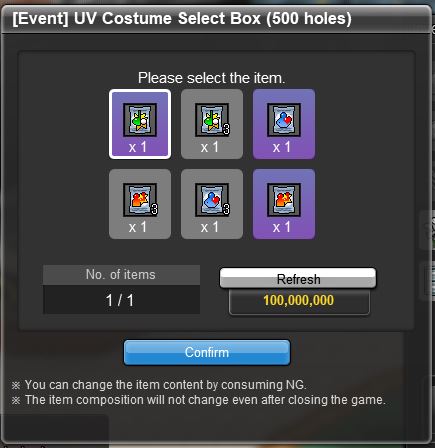 - If there is an item that you wish to choose from the list, you can choose it by clicking on it. The selected item will have a white frame around the image.
- You can cancel your selection by clicking the item again.
- Click on the "Confirm" button if you wish to proceed with the selected item.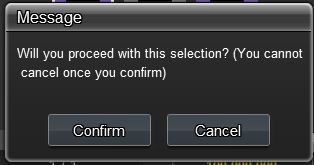 - Another confirmation pop-up message will appear to double-check your selection.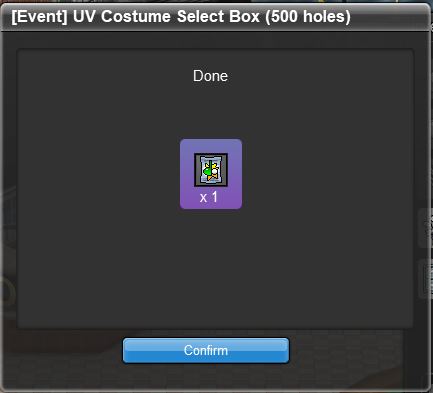 - Once the selection process is done, you will receive the above pop-up message confirming your reward.


We hope you enjoy!

Best,
Your Shot Online Team