Shot Online Turns 15!
First - a huge thank you for this wonderful milestone!
15 years online - that is something that not many online games see, and we are proud of our community - many of you are here since day one!
Missions are simple: finish the mission objective, get candles, and exchange them for rewards!
Additional candles can be obtained from daily login, mini-game, and ShotOn Monday during the Anniversary Event.
The mission details: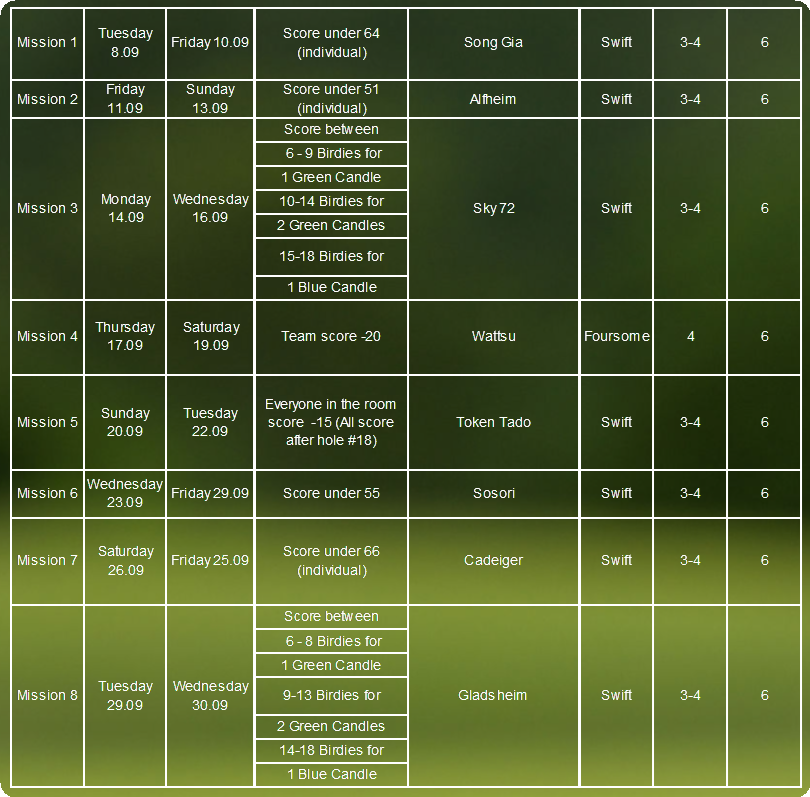 The reward store can be found here

Once again, thank you all for the wanderfull 15 years!

Have fun, and keep golfing!
Shot Online Team