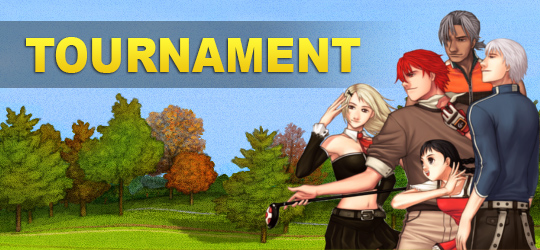 DONE

Jan 26, 2019 00:00 ~ Jan 26, 2019 23:58
Hello!
As we announced earlier, we had closed present version of Guild Tournament.

The tournament will be a bit similar to guild tour: we ask for only 3 members per guild to participate. Each participant needs to submit 2 cards out of 3 tries. The rewards will be same as Guild tour, but times three ( first person will get the GT box 1st place x3m and so on)

The Replacement tourney will be held every 2 weeks, until the quest system for replacing the original GT will be implemented (planed for February 2019)

The 1st tournament will take place on Saturday. 26th January, from 00.01 server time until 23.59. The registration closes 23.00 server time

RULES:
1)
Only ONE (1) character per IP adress allowed*
2)
Course
:PGI
3) Number of attempts: 3
4) Cards: Players must submit 2 cards
4) Score: Sum of both scores will be the result. First Tie break will be level (lower level first), secondary tie break will be submission time of last card.
5) Mode: Stroke
6) Minimal level: 60
7) Time limit: 45 seconds
8) Entry Fee: FREE.
9) IMPORTANT: 3 participants PER GUILD**

*People who play from the same IP please Follow the rules - Submit a DQA and we will ask you for detail of your shared connection (as explained in the *marked section below). Please use "Torunament - Registration " in the DQA title

**Three participants per guild will be counted. We understand there can be some miscommunication and we allow max 3 extra participants - still 3 earliest entries will count. IF guild tries to play with more than 6 participants it will be disqualified.

Please allow couple of days to calculate the scores.


We wish you all good luck, and good weather!

Shot Online Team