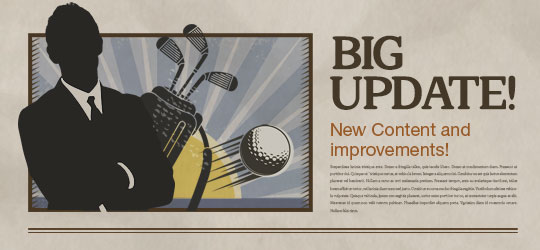 Hello!
The Maintenance is completed and servers are open!

current version :10592

Patchnotes and changes:

2) MINI MODE RENEWAL

MIni mode was reneved and two new mini courses were added! More Details
3) Item Reciepe System Renewal
5) Item Mall Reneval

We
made some changes
to Item Mall (including new packages available from the website only!)

6) Drop Box Renewal!

Cours drop boxes were changed! Read more!
Bugfixes:
- Fixed bug with Returnee Welcome Buff not displaying icon
- Fixed som eissues with Adaptation Training UI
- After pressing TAB key during Miniature Mode, the player's POV changes from the shot direction to holecup. This could lead to confusion for the users so we added in a new POV system for Miniature Mode only.
- Fixed deleted guilds appearing in guild PR Board
- Fixed crash on item consume event window opening
- Fixed issue with diamond tee not giving bonus whe used on foursome mode with 1 durabilityy left
- Fixed missing messages when using HIO tickets
- Green Edge boundaries were fixed on some of Alfheim holes
- Various stability fixes

Known issues:
- New accounts might experience issues when opening website. Developers are looking ito the problem

If you encounter "Decompression error" during patching, Please restart your PC. This will solve the issue

We hope you enjoy the new content!

Happy Golfing
Shot Online Team