Legendary Clothes

As you probably saw in the patch notes, the May update brings a lot of exciting new features to Shot Online.
You probably want to know exactly what you can expect, and that's why you've clicked on this announcement.

If you're interested in the new system for Legendary clothes, then look no further!
How does the Legendary Clothes system work?
A new object has appeared next to Fricka. Let's take a look and find out what it is...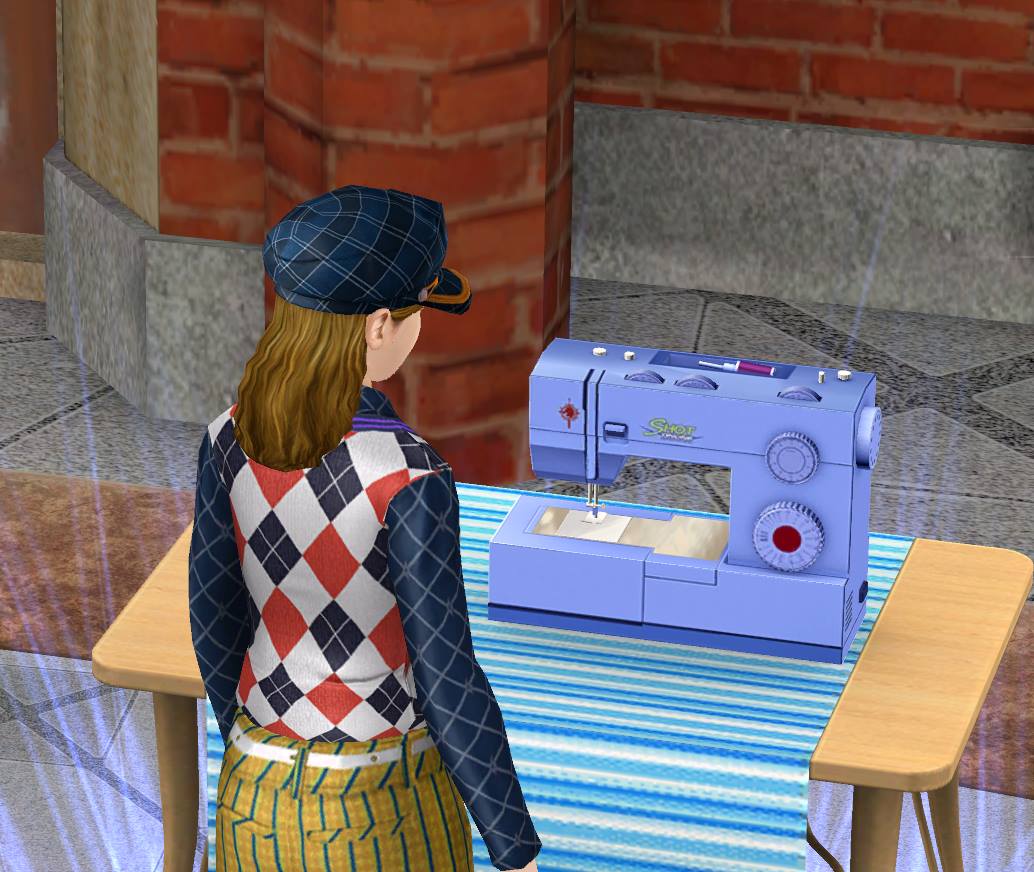 It's a sewing machine!
With this appliance you can sew new Legendary clothes. They should go nicely with your Legendary clubs, don't you think? Every item of Legendary clothes grants you +2% EXP immediately and, as was the case with the Legendary clubs, an additional score-dependent EXP bonus on certain courses.

The Group-3 Set Effect remains unchanged.
The Sewing Machine
...and how to use it!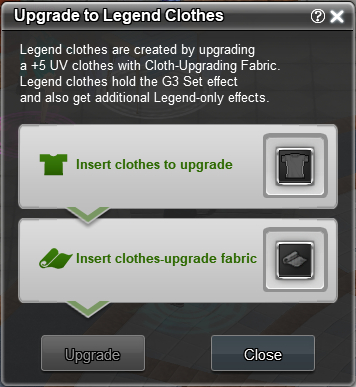 Crafting of Legendary Clothes
Only Group-3 clothes with +5 can be transformed into Legendary clothes. Make sure, therefore, that the clothes you want to upgrade are Group 3 and enhanced to +5. If your clothes don't meet these conditions, you will get an error message and won't be able to continue the upgrade.
You will also need a new upgrading fabric.

Place your Group-3 clothes [+5] and the upgrading fabric in the relevant slots and click on "Upgrade" to receive your brand-new Legendary clothes.
How do I get the upgrading fabric?
...it's all about finding the right fabric!
In order to craft Legendary clothes you will need upgrading fabric. You can produce this material by combining 1,000 fabric pieces. Each combination costs 10,000,000 NG.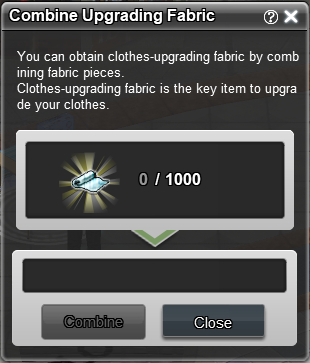 Fabric pieces can be obtained by disassembling unwanted clothes: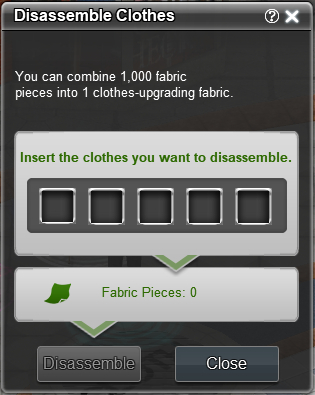 Now that you know everything there is to know about that sewing machine, you're ready to craft your own Legendary clothes.
Enjoy!