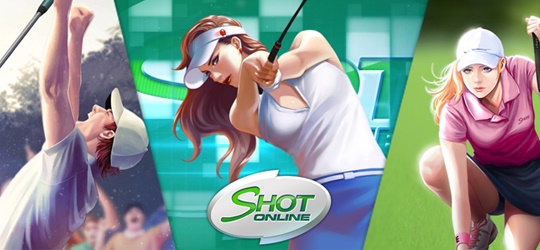 DONE

Jun 02, 2023 00:00 ~ Jun 05, 2023 00:00
Dear Shot Online Community
We have prepared some weekend events to bring motivations to your rounds!
Event 1: Honor Training Room Event !
As a small surprise event you can get +2 Honor points in every training kit obtained from Honor Training Room during following period:

June 2nd 00:00~ June 5th 00:00

We hope you enjoy the Honor Training room!

Event 2: Caddy EXP Event
Period
3rd June 00:00 ~ 4th June 23:59
1~2 Player Rounding
+3 Caddy EXP /
+5 Honor Caddy EXP
3 Player Rounding
+4 Caddy EXP /
+15 Honor Caddy EXP
4 Player Rounding

+5 Caddy EXP /

+25 Honor Caddy EXP
We hope you have some enjoyable golf rounds this weekend!
Best Regards,
Shot O
nl
ine Team