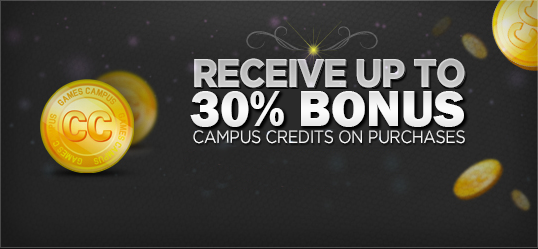 DONE

Jul 29, 2022 00:00 ~ Aug 01, 2022 23:59
Hello Shot Online Community,
Bonus CC is back!


Stock up on Campus Credit in advance for the next days during GamesCampus-wide Bonus Credit Event and get up to 30% extra CC for eligible Top Up methods (see below).
>> GRAB UP TO 30% BONUS HERE! <<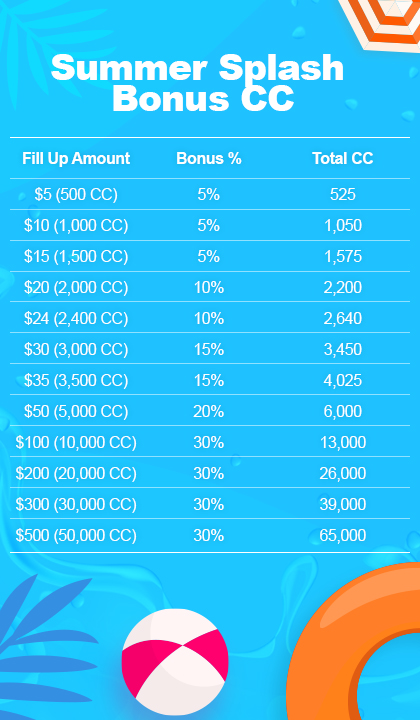 Note that the bonus is only available during the event period outlined above and double check that the Bonus CC amount is correctly displayed on the
Top Up
page before making your Top Up.

Only the following payment methods will be part of this Bonus Event, and only the above top up sums.


CherryCredits, E-Prepag, GamesCampus Prepaid Game Card, Gocash, GocashCAD, GocashMXN, MOL Card, Moneybookers, PayByCash, Paypal, PaySafeCard, Rixty, UKash, Ultimatepay, UOL

The GocashMXN offers of 2400CC provides 5% (120bonus CC) and the 3500 provides 10% (350 Bonus CC) respectively.

*Restrictions: Bonuses are based on the amount per transaction, not combined fill-ups.
Some purchase methods may not process right away due to various factors. We are not responsible for the process time delay; we cannot issue out the Bonus CC if your payment does not get processed before the end of the event. First Time Purchase will not be available for this particular event.
Thank you for playing Shot Online!
Shot Online Team