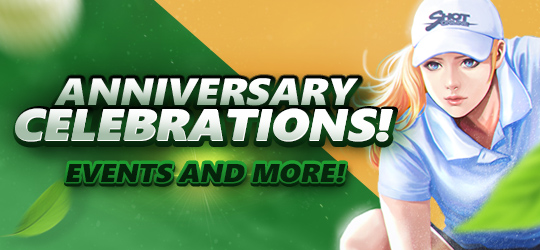 DONE

Oct 01, 2020 05:00 ~ Oct 21, 2020 23:59
Shot Online

Anniversary 2020



Congratulation on finishing the birdie race! As promissed here are the discounts!

30% discount on Gold Platinum Membership

20% discount on Luxury and Deluxe*

*Luxury and Deluxe will only be available through web store, and purchase is limited to one per account

The discounts will be active until October 21st.


Once again, thank you all for the wanderfull 15 years!

Have fun, and keep golfing!
Shot Online Team