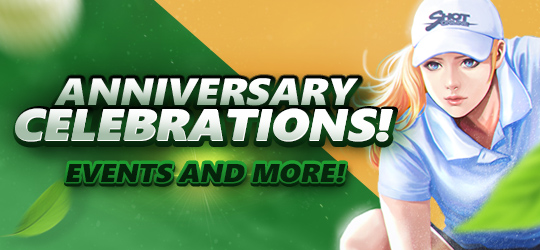 ONGOING

Sep 08, 2020 00:00 ~ Sep 30, 2020 23:59
Shot Online

15 years of Online Golf!

Shot Online Turns 15!
First - a huge thank you for this wonderful milestone!
15 years online - that is something that not many online games see, and we are proud of our community - many of you are here since day one!

The rest of September will be dedicated to our Anniversary Celebrations!

The Main event is
the Reward Store
and the
mission event
- with the addition of Minigame and daily login.

The other event is the Birdie Race: this year
with its own page!

Once again, thank you all for the wanderfull 15 years!

Have fun, and keep golfing!
Shot Online Team