Hello Shot Online Community,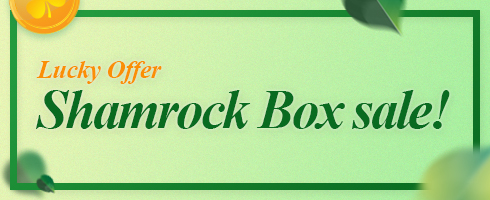 Please note the names below are character names.
Rewards will arrive in the next 72 hours in virtual lockers.
Congratulations to the following players, who opened the most boxes!
And as promised, 10 additional
random*
buyers were rewarded.
Our most loyal box openers and buyers get additional rewards!

Top Buyers & Top Openers
Random 10 Buyers

Rank 1 to 3
15x Club Reinf. Ticket G1+G2

Rank 4 to 6
10x Club Reinf. Ticket G1+G2

Rank 7 to 10
5x Club Reinf. Ticket G1+G2

Random Pick Among Buyers!
3x Club Reinf. Ticket G1+G2
Enhance Box reward Event
Top Buyers
daliu
LuckyLin
RAPID
Fran_
pigtoe
DR023
OGKush420
Hpotter
DumbHippie
Lucky buyers
postie1979
Hopalong
R3b3L
SHOUROUK
Ti-Marc
funny666
Pisgah-Bear
FeralMonkey
DarkWo0ds
luckylarry4332
Please note that there might be slightly more winners in each category, due to the fact that many players can be tied for same place.
Additionally, box opened after sale ended DO NOT count for the opener rewards.
*Winning main prize and random reward is NOT possible. However you can win prizes in both Buyer and Opener TOP 30.

Best Regards,
Shot Online Team