Hello!
The Maintenance is completed and ervers are open!

1. Miniature golf
We have a new game mode for you: Mini-golf! Quick and simple, putting minigame on Rufus! 3 holes, putters only!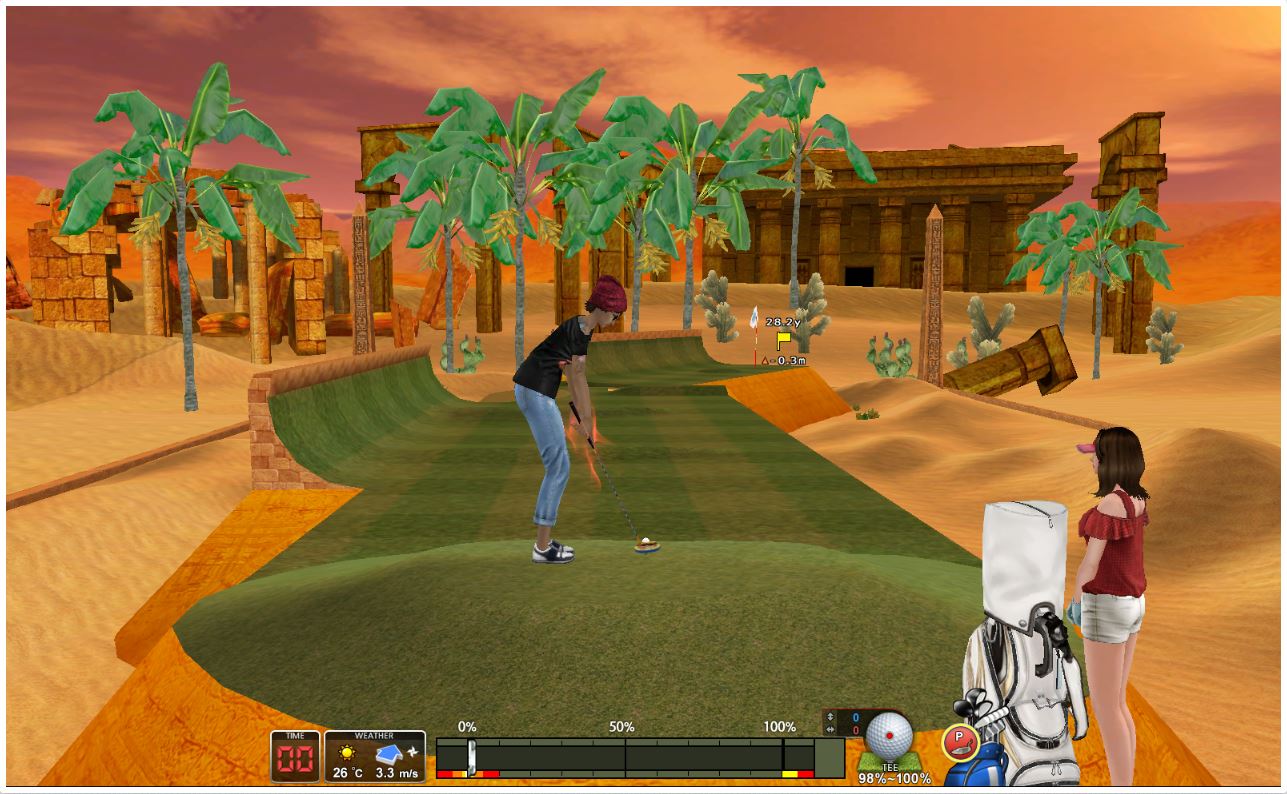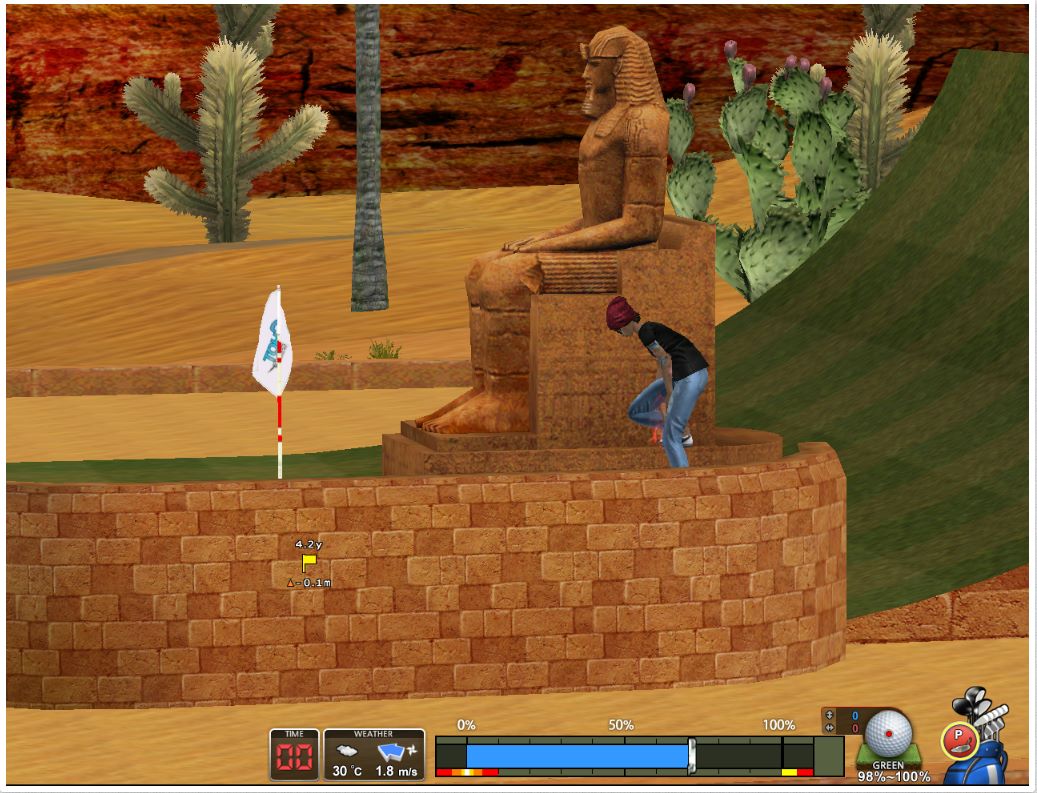 How to play
Simply create new room, open your inventory and rigth click the Rufus Ticket!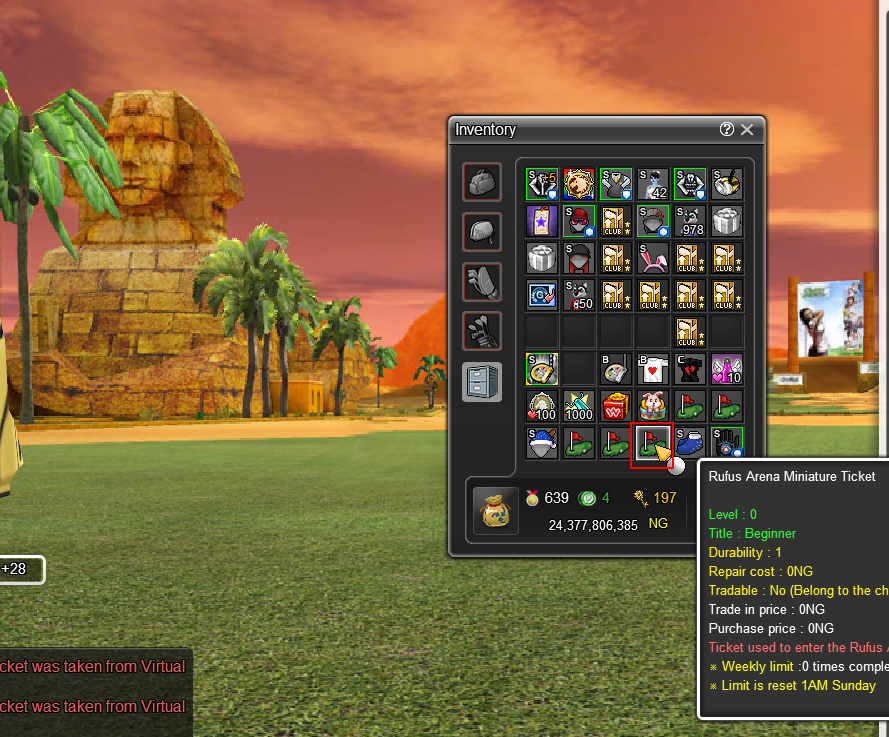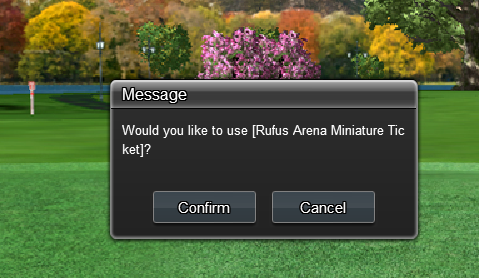 Yo will see a little putter icon under your character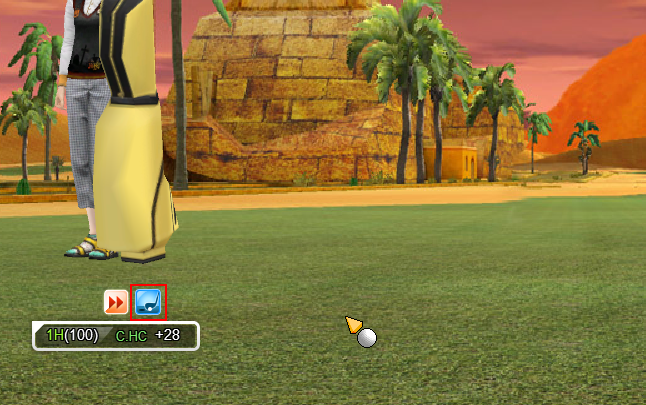 Information:

1) Miniature golf is a 3 round course
2) You can play it 10 times per week. The counter resets each week.
3) the scoring is same as normal course
IMPORTANT:

The following icons appear when using minigolf ticket:



BLUE indicates you still have games left this week


RED indicates that you already exhausted your 10 game limit

IF yuo use ticket and leave the lobby before game starts, the ticket will NOT be consumed.The gamme cannot be started when player with RED icon is present.

Additional information:
EXP is comparable to Volcano.
IlNO NG is awarded
Caddy EXP is awarded normally
Durability is consumed as per normal rounding
No Greenfee
No Wind
No server anouncement for hole in one - but you still get the reward!
How to get tickets?

Tickets can be crafted at Meriel, or obtained from drop boxes on Intermediate or Hard courses.

Additionally, for next 7ew days, you will be able to get free tickets from Ceridwean!


2. New Guide menu - Today on shot online
We have a new addition to shot online interface - one click acces to all Daily / Weekly quests and special events!


3. Other Changes
Removal of the revange system and change of the revange game quest
Changes in scenario quests (chapters 5 to 8)
Character bound inventorywas expanded to 48 slots and provided to every player for free
Friend lists were limited to 300 friends.l Exces friends were removed
Confirmation window now opens when you are about to recieve a Honor Pro Buff

Happy Golfing
Shot Online Team