Hello Shot Online Community,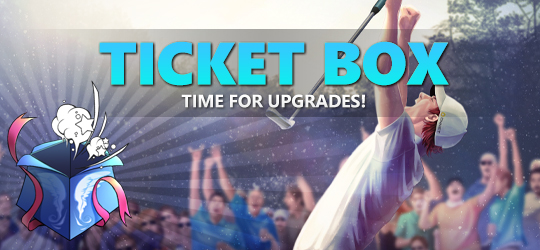 Please note the names below are character names.
Rewards will arrive in the next 24 hours in virtual lockers.
Top 5 Openers and buyers
5 Random Buyers
Rank 1
5x Club Reinf. Ticket Group 2

Rank 2
4x Club Reinf. Ticket Group 2

Rank 3 to 5
3x Club Reinf. Ticket Group 2
Random Pick Among Buyers!
2x Club Reinf. Ticket G
Buyers
Peterpan720
wjjjb
Alice4
Andrew6874
Denva
Ha1mmi
Openers
Peterpan720
wjjjb
Andrew2016
mickydee
pekan2
Lucky Buyers
MasterZeus
ggari
jimjim2009
Achilleus
Concetta
Please note that there might be slightly more than 5 winners in each category, due to the fact that many players can be tied for same place.
Additionally, box opened after sale ended DO NOT count for the opener rewards.
*Winning main prize and random reward is NOT possible. However you can win prizes in both Buyer and Opener TOP 20.

Best Regards,
Shot Online Team