Hello Shot Online Community,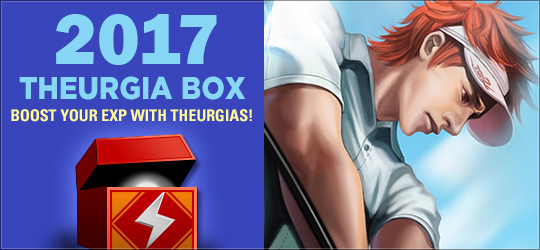 Please note the names below are character names.
Rewards will arrive in the next 24 hours in virtual lockers.
Top 10 Openers
5 Random Buyers
Rank 1
2xTheurgia P65 250

Rank 2-3
Theurgia P65 250

Rank 4 to 10
Theurgia P65 150
Random Pick Among Buyers!
Theurgia P65 150
Openers
Alice4
JMomster
Achilleus
DirtyJuan
wjjjb
Braga_SP_BR
Markise
jiloo
parsrgood4me
Tyrannosaurus_Rex
Stif-
Lucky Buyers
tamom
mrsdavis13006
fresitas
cyberjunkie06
2ringer6
Please note that there might be slightly more than 10 winners in each category, due to the fact that many players can be tied for same place.
Additionally, box opened after sale ended DO NOT count for the opener rewards.
*Winning main prize and random reward is NOT possible. However you can win prizes in both Buyer and Opener TOP 20.

Best Regards,
Shot Online Team