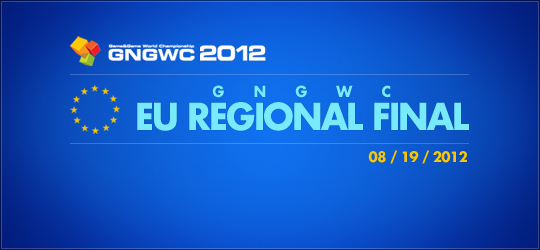 Hello, Shot Online Players!


As you may all know, Shot Online will be now holding the annual 2012 GNGWC in South Korea!



For those involved in this, We will be holding the Regional Finals at Cologne Messe, North Entrance (Click Here)
The date for the regionals will be Sunday, August 19th at 9:00 A.M.



---


Now from our servers, these are the two players who were chosen from the Global Servers:


-Efate (Level 110) from Vallar Server
-RiseOfTheFallen (Level 94) from Vallar Server




---


The Shot Online USA Branch wish both of you the best of luck

We hope that you advance and meet us at the finals in South Korea !!!!


For those that will not be attending the tournament, It would be greatly appreciative if you could please leave these two players words of encouragement via. the forums or In-Game!



Sincerely,

Shot Online Team