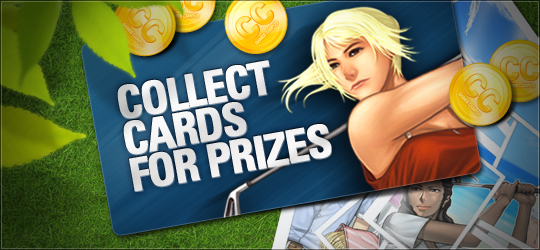 DONE

Sep 05, 2012 00:00 ~ Sep 18, 2012 18:00
Hello Everyone,
We will be holding another Card Collection Event starting after the maintenance on 9/04/12
Remember to submit your Collection Cards for the cool prizes!
At the end of each collection period, all cards that are kept in inventory and lockers will be deleted for the next event.
We will send out the prizes during the maintenance on 9/18/12.
Don't forget to submit all your cards prior to the server maintenance.
~Collection Card Event Period~
Start: After the Maintenance on 09/04/12
End: 09/18/12 18:00:00
Card Collection Event will be ending a bit sooner this time.
Please make sure to submit all your cards before the event ends.
Drop source: Inside Present Box D from playing!
Submit to: NPC Calix

Prizes:
10
cards - Wallet Exchange Ticket 30Days
35 cards
- KJ Choi Card Level 10 - K
60 cards - Swing Trainer 3 K [15%]
80 cards -
Ambrosia 15%[25]
90 cards - Goeteia plus 5 100, Odin Skill Drink G 50


Please remember that you will only receive the top prize for the amount of cards you turn-in.
For ex. If you turn-in 47 cards, you will ONLY receive the "KJ Choi Card Level 10 - K" prize.


*Note: this list only applies to the number of cards submitted; it does not include the cards left in the inventory or lockers.
*Note: the cards and prizes in the list are all non-tradable.

Thanks,
Shot Online Team